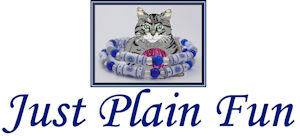 Daily Update
I have decided to shorten the daily update a little bit and will make an attempt to add other featured stuff, as well as the daily crochet pattern and bead sheet, from the site every few days and perhaps thoughts for the day, little tidbits of what is taking up my time so you will know why I haven't been adding brand new stuff to the site in a while.
What am I Doing?
I am finding more projects that were on the site before, but have been missing for a few years, so I am adding them back to the site. I may even add old projects that were on the 600 Pattern CD that were never on the site. The CD is no longer available and never will be. Meanwhile, I am working on a new project, as I mentioned before, I am just waiting for certain supplies to arrive to get started on it. There will also be a video to go with the new project!
Featured Pattern
This pattern is Free on September 29th only!
This card holder is also big enough for a package of tissues that come in plastic. But it is perfect for a bundle of business cards or some cash and credit cards! You can add a button if you like but I didn't.
Featured Bead Sheet
This bead sheet is Always free.
This is a bright green bead sheet that when made into beads, would look great with gold colored findings and clear crystal beads!
Wooden Ring Sachet
It's been years since I took this project off the site. It's Back! - This sachet is fast and easy to make and you could stuff it with any potpourri you want!
Wild Maine Blueberries
This is just the first of the Cross Stitch Charts I am going to add to the site. Most of them will not be free but will be free the day I add them to the site. This one will always be free. I am not going to provide a color palette list but there will be a link you can use to make a list from the chart.
This Week's Tip
Stringing Beads Before Stitching
If you crochet with beads, put the beads in a shallow dish to make it easier to scoop them up one or two at a time. When working with beads, most of the time you will need to put the beads onto the thread or yarn first before starting with crocheting.
Phrase of the Day
Cross Stitch is Fun
You can claim your 1000 points at :
Claim Points
Thank you for visiting the newsletter! Just Copy and paste today's word or phrase on the Claim Points page when you get there.