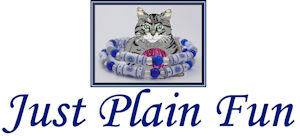 Daily Update
I have decided to shorten the daily update a little bit and will make an attempt to add other featured stuff, as well as the daily crochet pattern and bead sheet, from the site every few days and perhaps thoughts for the day, little tidbits of what is taking up my time so you will know why I haven't been adding brand new stuff to the site in a while.
What am I Doing?
I think I am done adding back to the site the pages that have been missing. If you think there are more missing pages, I want to hear about it! Just let me know by clicking on the Contact Us button. I won't know unless you tell me.
Featured Pattern
This pattern is Free on September 28th only!
This simple lunch bag is just the right size for an adult lunch. It can also fit a water bottle. I designed it with my use in mind. I am able to fit a water bottle, a healthy frozen dinner, piece of fruit, small bag of chips and more!
Featured Bead Sheet
This bead sheet is Not free.
Beads made with this bead sheet would look great combined with gold or brown beads made of glass or gemstones!
Wooden Rings Wind Chimes
It's been years since I took this project off the site. It's Back! - These windchimes are made with 7 wooden Birch rings and it is not hard to make.
Festive Christmas Magnets
These magnets are made with purchased Christmas Stickers, cardboard and self laminating sheets. A sweet little crystal charm to match has been added to the bottom!
This Week's Tip
Stringing Beads Before Stitching
If you crochet with beads, put the beads in a shallow dish to make it easier to scoop them up one or two at a time. When working with beads, most of the time you will need to put the beads onto the thread or yarn first before starting with crocheting.
Phrase of the Day
Pumpkin Spice Time
You can claim your 1000 points at :
Claim Points
Thank you for visiting the newsletter! Just Copy and paste today's word or phrase on the Claim Points page when you get there.