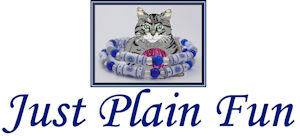 Daily Update
I have decided to shorten the daily update a little bit and will make an attempt to add other featured stuff, as well as the daily crochet pattern and bead sheet, from the site every few days and perhaps thoughts for the day, little tidbits of what is taking up my time so you will know why I haven't been adding brand new stuff to the site in a while.
What am I Doing?
I am working on this Hand Stitching Case. This is just a prototype and not the actual case I am going to add to the site in the near future. I have to make some small changes to make it easier to sew. Let me know your thoughts on this project.
Do you want to see more sewing projects like this? I have all sorts of ideas. Not just quilts.
Featured Pattern
This pattern is Free on September 26th only!
This scarf is fun and easy to make and if you crochet fast, you can complete it in an evening. It would also make a great gift!
Featured Bead Sheet
This bead sheet is Not free.
Beads made from this bead sheet would look really pretty combined with clear, faceted crystal beads or white mother of pearl glass beads!
Waffle Stitch
I do not think this one is mine but I have not been able to find it in any of my books but I did come up with this one without using any of the books I have.
Plastic Canvas Angel Fridgie
I hope you like plastic canvas! Perhaps I will design more plastic canvas projects in the future. Make this one into an ornament for your tree this year!
This Week's Tip
Rotary Cutting Paper Bead Strips & Fabric
If you use a rotary cutter, quilt ruler and cutting mat to cut your paper into strips for making paper beads, add a 4-5 pound weight to the top of your ruler to help keep it's place while using the rotary cutter. The weight will help keep the ruler in place. I also use mine when I am cutting fabric!
Phrase of the Day
Fun Plastic Canvas
You can claim your 1000 points at :
Claim Points
Thank you for visiting the newsletter! Just Copy and paste today's word or phrase on the Claim Points page when you get there.