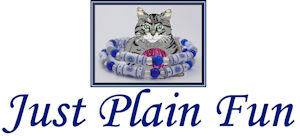 Daily Update
I have decided to shorten the daily update a little bit and will make an attempt to add other featured stuff, as well as the daily crochet pattern and bead sheet, from the site every few days and perhaps thoughts for the day, little tidbits of what is taking up my time so you will know why I haven't been adding brand new stuff to the site in a while.
What am I Doing?
I think I am done adding back to the site the pages that have been missing. If you think there are more missing pages, I want to hear about it! Just let me know by clicking on the Contact Us button. I won't know unless you tell me.
Featured Pattern
This pattern is Free on September 22nd only!
I actually use this pincushion in my sewing room! Right now it has yellow ball head quilting pins in it and the shade of yellow matches the yellow in this pincushion perfectly!
Featured Bead Sheet
This bead sheet is Not free.
Beads made from this bead sheet would be great for spring designs. You can combine them with yellow, green and white glass beads for a fresh look!
Checker Stitch
This stitch is called the checker stitch. It can be used along with other stitches in a pattern whether working in rows or in rounds.
Mini Organizer
This Mini Organizer is made with Priority Mail Boxes, Duct Tape and Double Sided Tape! The little compartments are just the right size to fit the little containers that you can find in Smart Ones Lasagna Florentine frozen dinners or at least you could at the time I wrote this project!
This Week's Tip
Rotary Cutting Paper Bead Strips & Fabric
If you use a rotary cutter, quilt ruler and cutting mat to cut your paper into strips for making paper beads, add a 4-5 pound weight to the top of your ruler to help keep it's place while using the rotary cutter. The weight will help keep the ruler in place. I also use mine when I am cutting fabric!
Phrase of the Day
Pumpkin Spice Yummy
You can claim your 1000 points at :
Claim Points
Thank you for visiting the newsletter! Just Copy and paste today's word or phrase on the Claim Points page when you get there.