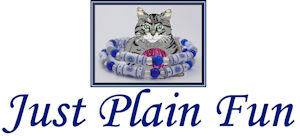 Daily Update
You may not know this but I was very sick from August 8th until the week of September 1. Not Covid but another kind of infection that can be life threatening. I would have spent a few days at the hospital but there were no beds available, so during those weeks of healing during treatment, at home, I did only what I had to, with help from my husband, ie: sending out orders and updating the daily newsletter and did some very light fabric folding and sorting work in my sewing room. I also napped a lot during that time. I am all healed and back to normal now, so I am able to devote more time to the work I really should get done but was able to put off during my convalescence. Thank you for your continued support!
I have decided to shorten the daily update a little bit and will make an attempt to add other featured stuff, as well as the daily crochet pattern and bead sheet, from the site every few days and perhaps thoughts for the day, little tidbits of what is taking up my time so you will know why I haven't been adding brand new stuff to the site in a while.
What am I Doing?
I have been adding pages that have been missing since I moved the site to a new server. You may have noticed that. I am working on getting everything that is missing back on the site before I dive into the Quilting part of the site. When I do start the quilting part of the site, I will add photos and information about my work space. I will also post an introduction of what you can expect from the quilting section. It will not only include quilts, but also any project that I can include, sewing, piecing and quilting in. Sort of like the categories in the crochet section. Some of the projects will be fast and easy and some will take a few days to a few weeks to complete. I will also do individual blocks as I did granny squares. I have a special way of making quilt blocks, chances are you have never seen the technique I am going to introduce. Some of the projects will be free but most of them will not be, just like the crochet patterns, bead sheets and paper bead templates. I may also start adding new paper bead sheets, projects, and crochet patterns, when I need a change or a short break from quilting and sewing.
Featured Pattern
This pattern is Free on September 21st only!
My husband needed a new hat one winter and so I decided to make a new one for him and he likes simple but bulky hats and this is what I came up with. First you make the cuff, then make the crown then stitch the 2 pieces together.
Featured Bead Sheet
This bead sheet is Not free.
This is a bead sheet that would make great egg shaped beads for Easter! Then you can combine the beads with AB finish clear size 6 seed beads or clear crystals for a very fresh, spring look!
Double Duty Crochet Patterns
There are several crochet patterns on this site as well as all over the internet. This article lists just a few to get you started imagining what you can do with the patterns you can find.
Rolled Fabric Beads
Learn how you can make fabric beads that mimic rolled paper beads. Imagine the fun you can have with all of the colorful fabrics out there!
This Week's Tip
Rotary Cutting Paper Bead Strips & Fabric
If you use a rotary cutter, quilt ruler and cutting mat to cut your paper into strips for making paper beads, add a 4-5 pound weight to the top of your ruler to help keep it's place while using the rotary cutter. The weight will help keep the ruler in place. I also use mine when I am cutting fabric!
Phrase of the Day
Cool Fabric Beads
You can claim your 1000 points at :
Claim Points
Thank you for visiting the newsletter! Just Copy and paste today's word or phrase on the Claim Points page when you get there.