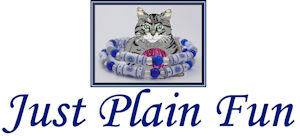 Daily Update
You may not know this but I was very sick from August 8th until the week of September 1. Not Covid but another kind of infection that can be life threatening. I would have spent a few days at the hospital but there were no beds available, so during those weeks of healing during treatment, at home, I did only what I had to, with help from my husband, ie: sending out orders and updating the daily newsletter and did some very light fabric folding and sorting work in my sewing room. I also napped alot during that time. I am all healed and back to normal now, so I am able to devote more time to the work I really should get done but was able to put off during my convalescence. Thank you for your continued support!
I have decided to shorten the daily update a little bit and will make an attempt to add other featured stuff, as well as the daily crochet pattern and bead sheet, from the site every few days and perhaps thoughts for the day, little tidbits of what is taking up my time so you will know why I haven't been adding brand new stuff to the site in a while.
What am I Doing?
I have been working on cutting up scraps of fabric in my sewing room. I am cutting some of them into small hexagons in preparation to make a sewing case for working with English Paper Piecing. I do plan to publish the pattern in the future and also make a video on how I am making it. It could take a few weeks to get it done since I am hand stitching the hexagons together. The pattern I will publish will be about how to make the sewing case which could also double as a fabric lunch box if different materials are used, not really about making the hexagon fabric for it. By the way, I have known how to sew by hand since 1973 and by machine since 1978. There are many English Paper Piecing videos on YouTube but the method I am using is what is demonstrated by Sue Daley at YouTube.
Featured Pattern
This pattern is Free on September 18th only!
This book mark looks like it has ants climbing up a ladder. It is a fast and fun bookmark to make and you could easily complete it in an evening.
Featured Bead Sheet
This bead sheet is Not free.
Beads made with this bead sheet can be used any time of the year and I think would look best combined with glass pearls or white glass size 6 seed beads!
Waffle Stitch Variation
This stitch is a variation of the Waffle Stitch.
Large Paper Bead Key Chain
This page has been missing since the site move back in 2018. It is back! -- This key chain is made with one large hole bead at the top with 3 matching beaded dangle charms. It is fun to make and would make a great craft fair item. The downloadable pdf file also includes a free printable template to make the beads.
This Week's Tip
Non Slip Quilting Templates
If you are having trouble cutting fabric with a rotary cutter and cutting templates, because the template slips, and you don't need to be able to see through the template or ruler, you can put non skid shelf liner on the back side applied with double stick tape. I do this for my little hexagon templates for English Paper Piecing. That way, the non skid liner sticks to the fabric and the fabric will move with the template as you cut your shapes out. Just put the double stick tape on the back of the template, then lay the template onto the non skid liner and cut it out as if you were rotary cutting fabric with the template. Really Easy!
Phrase of the Day
Ants are Climbing
You can claim your 1000 points at :
Claim Points
Thank you for visiting the newsletter! Just Copy and paste today's word or phrase on the Claim Points page when you get there.