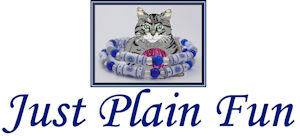 Daily Update
You may not know this but I was very sick from August 8 until the week of September 1. Not Covid but another kind of infection that can be life threatening. I would have spent a few days at the hospital but there were no beds available, so during those weeks of healing during treatment, at home, I did only what I had to, with help from my husband, ie: sending out orders and updating the daily newsletter and did some very light fabric folding and sorting work in my sewing room. I also napped alot during that time. I am all healed and back to normal now, so I am able to devote more time to the work I really should get done but was able to put off during my convalescence. Thank you for your continued support!
I have decided to shorten the daily update a little bit and will make an attempt to add other featured stuff, as well as the daily crochet pattern and bead sheet, from the site every few days and perhaps thoughts for the day, little tidbits of what is taking up my time so you will know why I haven't been adding brand new stuff to the site in a while.
Quilt Fabric Acquisition
On June 19, 2021, my husband and I went to a local yard sale, of a friend's family. My dear friend Sharon, passed away a couple of years ago and left behind her fabric stash along with craft room contents. She left behind over 30 large totes of quilting cotton. I bought 11 of them for $219.00. Starting in early July, I started to sort them out. I took a photo, folded and documented each piece into a database on my computer and put them into my sewing room. I have been working on it a little bit every single day since the first week of July and I am not done yet. So far I have documented over 1100 yards of fabric, including some that I already had before I bought the large stash. I have been taking pictures of my progress along the way and I plan to add a page about the process in the near future.
Featured Pattern
This pattern is Free on September 14th only!
This scrunchie is fun and easy to make and uses the afghan or tunisian stitch in it. You can use any worsted weight acrylic yarn you like but I used a variegated yarn in browns & blues.
Featured Bead Sheet
This bead sheet is Always free.
This bead sheet would make great beads for late summer and fall designs! Combine them with red, orange brown and black beads for a very striking effect.
Front Back Bobble
Check out Front Back Bobble. I do use this technique on some of my patterns..
Paper Bead Bracelet Helper
This page has been missing since the site move back in 2018. It is back! -- Having trouble putting on your bracelets? Make this Paper Bead Bracelet Helper with paper beads, some wire and an Alligator Clip! This bracelet helper is flexible so it can form to your hand and wrist to make it even easier to use!
This Week's Tip
Non Slip Quilting Templates
If you are having trouble cutting fabric with a rotary cutter and cutting templates, because the template slips, and you don't need to be able to see through the template or ruler, you can put non skid shelf liner on the back side applied with double stick tape. I do this for my little hexagon templates for English Paper Piecing. That way, the non skid liner sticks to the fabric and the fabric will move with the template as you cut your shapes out. Just put the double stick tape on the back of the template, then lay the template onto the non skid liner and cut it out as if you were rotary cutting fabric with the template. Really Easy!
Phrase of the Day
Sugarloaf Mountain
You can claim your 1000 points at :
Claim Points
Thank you for visiting the newsletter! Just Copy and paste today's word or phrase on the Claim Points page when you get there.