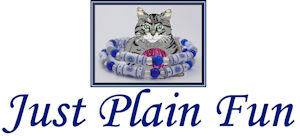 Daily Update - May 10, 2022
Membership is Free!
Brand new Monthly Raffle
I have started a new monthly raffle where you can win up to 1,000,000 points! Which will make you a Gold Level Member! No purchase necessary. Click Here to Get More Information!

In the future, I may hadd actual items I send out in the Mail for the raffles. I just want to see what kind of response I get from offering a raffle in the first place. You do need to be a registered member in order to enter for the raffle.
I am working on the next Quilt as You Piece Block! I recorded the video on Sunday and hope to edit and upload Monday 3/7. The instructions have been finished, except for the photo of the finished block, for a couple of days. I am not quite done with building my inventory back up but I needed to take a break from that so I can make the next quilt block.
Coming Soon!
Pre-Cut Paper Bead Strips
Pre Cut Paper Bead Strips. One size for now. More information soon. I am waiting on a new machine for the die I bought. The electric one does not like my new die. So one with a crank, The Accuquilt Go will work for the paper bead die I got custom made for me. I wasted quite a few sheets of paper and cardstock trying to get the electric one to accept my new die. It kept spitting it out backwards. So I have ordered a new crank machine so it will have no choice but to let it go through. I cannot wait to start offering Pre-cut strips.
All of the Pre-cut strips will be one size for now. I have only one die for paper bead strips. 3/8in at the wide end, 1/8in at the narrow end and 8箠n long. If they sell well, I will order another die. Reply to the email or contact me and let me know what you think!
What am I doing?
I am English Paper Piecing!
I am still working on a big English Paper Piecing Project, more information coming. When I post the pattern, it will not have a photo of the finished quilt, but it will have a picture of what I am making. I am stitching it by hand and I plan to post progress updates as I make it. I will let you know more in a few days.
Featured Pattern
This pattern is Free on May 10th Only
This pencil cup is fast and easy to make. I made it in just over an hour. The only tedious part is weaving in all of the ends but to reduce that task, you could make it with all one color if you choose.
Now the PDF file for patterns that are not normally free are also available for free download for one day only.
Over time, as I feature a pattern each day, when it is no longer free, I will make the HTML page available to anyone who is registered on the site (Not just Gold members.) This will take time, there are over 600 Gold Member patterns on the site. I am changing them to Registered Member patterns one at a time. The PDF file of each pattern will be available for points.
From now on, new patterns, projects and printables I add to the site will still be gold level pages until they are over 2 years old. This keeps things fair to the members who actually paid for membership.
Featured Bead Sheet
This bead sheet is Free on May 10th Only.
This bead sheet was made in Microsoft Publisher 365. Beads made with this sheet would go great with purple, lavender, white, clear and even yellow beads in any necklace or bracelet..
Now the PDF file is also available for free download for one day only.
Recent Video
Unboxing the Accuquilt Go
Recent Addition!
This is the 26th quilt block tutorial in a series on how to make quilt blocks using the new Quilt as You Piece Method.
This Week's Tip
Machine Cutting Mat Not Sticky Enough?
If the cutting mat you use with your electronic cutting machine no longer is sticky, you can use painter's tape to keep the paper or cardstock you are cutting on the mat. Just put pieces of tape on all four sides and 4 corners about a couple of inches long each. I am doing this each time I need to cut more shapes for my English Paper Piecing project. These are for the shapes I cannot cut with my Accuqilt dies.
Phrase of the Day
Dandelions are Cool
Get 1000 Points:
Redeem Points for Downloads
Thank you for visiting the newsletter! Just Copy and paste today's word or phrase on the Claim Points page when you get there.