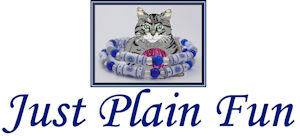 Daily Update - March 25, 2022
Membership is Now Free!
I have decided to end the Paid Memberships Program and just go with the Points Program. If you are a paid member, you signed up for a lifetime membership and are no longer paying for memberships. I am not really making any money from new memberships so it does not make sense to keep that part of my business going. Instead, membership is going to be point based. I do not plan to change this again. My income will be from sales of Paper Bead Rollers, downloads for people who don't want to be a member, books I publish in the future on Amazon, templates and template bundles, ads on the site and YouTube revenue. All downloads, that cost points, no matter what level you are at, will now cost 20,000 points each unless otherwise noted on the individual pages.
I am working on the next Quilt as You Piece Block! I recorded the video on Sunday and hope to edit and upload Monday 3/7. The instructions have been finished, except for the photo of the finished block, for a couple of days. I am not quite done with building my inventory back up but I needed to take a break from that so I can make the next quilt block.
Coming Soon!
Pre Cut Paper Bead Strips. One size for now. More information soon. I am waiting on a new machine for the die I bought. The electric one does not like my new die. So one with a crank, The Accuquilt Go will work for the paper bead die I got custom made for me. I wasted quite a few sheets of paper and cardstock trying to get the electric one to accept my new die. It kept spitting it out backwards. So I have ordered a new crank machine so it will have no choice but to let it go through. I cannot wait to start offering Pre-cut strips.
All of the Pre-cut strips will be one size for now. I have only one die for paper bead strips. 3/8" at the wide end, 1/8" at the narrow end and 8½" long. If they sell well, I will order another die.
Reply to the email or contact me and let me know what you think!
What am I Doing?
I am working on a series of Quilt Block Videos done in the Quilt as You Piece method. When I am done, there should be 30 quilt blocks that I will then put together with sashing in between the blocks. I do plan to make a video of putting the quilt together. This is the primary way I make quilts.
The photo is the front of the quilt block, the back is the same pattern, just different fabrics. The patterns and materials list are on the site as well, the same day I post the video I make for each block. The very first block, Five Strip Rail Fence is free for everyone, no points needed and no membership needed. Most of the rest of the blocks for this quilt will be for Members. You can get them with points or for $1.99 each or as a Gold member, you will not need to redeem points or pay anything for the PDF files.
Oh My Goodness! I have an Accuquilt Go Big Electric Die cutter! I am now also an affliate for Accuquilt. I have placed Ads for Accuquilt on every page across the site. If you click on them and decide to make a purchase with the links, I do get a small commission from your purchase.
If you are interested in knowing about the Accuquilt die cutting system, you can check it out at this link: Accuquilt Web Site. This is a referral link. If you buy anything at their web site, with this link, you will get 20% off of your purchase and I get a discount as well!
Featured Pattern
This pattern is Always Free.
This striped little crocheted easter egg is really easy to make and uses a variation on the static stitch which is also used in the Mug Rug pattern.
Now the PDF file for patterns that are not normally free are also available for free download for one day only.
Over time, as I feature a pattern each day, when it is no longer free, I will make the HTML page available to anyone who is registered on the site (Not just Gold members.) This will take time, there are over 600 Gold Member patterns on the site. I am changing them to Registered Member patterns one at a time. The PDF file of each pattern will be available for points.
From now on, new patterns, projects and printables I add to the site will still be gold level pages until they are over 2 years old. This keeps things fair to the members who actually paid for membership.
Featured Bead Sheet
This bead sheet is Free on March 25th Only.
This bead sheet is meant to be used for applique beads, where you print these onto water slide paper, cut around each image, dip them in water to soften them, then slide them onto a plain white paper bead.
Now the PDF file is also available for free download for one day only.
Recent Video
Recent Addition!
This is the 26th quilt block tutorial in a series on how to make quilt blocks using the new Quilt as You Piece Method.
This Week's Tip
Organizing Fabric
I am organizing my fabric by taking photos of each Fat Quarter and bigger and putting them into folders on my computer by color. Then I make sure I can see the photo's information and edit the Comments, Author and Subject information to reflect where I got the fabric from, how much I have and where it is located in my sewing room. I fold the fabric onto Comic Book boards to make them fit better on my shelves. Then I can just import the image of the fabric I want to use in a quilt, into EQ8, for when I am designing a quilt. It is a lot of work but well worth it.
Phrase of the Day
Stitching Hexagons
Get 1000 Points:
Redeem Points for Downloads
Thank you for visiting the newsletter! Just Copy and paste today's word or phrase on the Claim Points page when you get there.