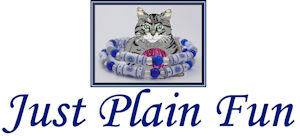 Daily Update - March 6, 2022
I am still working on Inventory. I want to make enough inventory ahead so that I can concentrate more on making quilt blocks, quilts, videos and other projects, over the spring and summer.
Coming Soon!
I have just ordered a specially made custom die to make Pre-Cut Strips! The size of these strips is the same size I use to make the stabilizer beads for the adjustable length paper bead rollers. 3/8" at the wide end, 1/8" at the narrow end and 8.5" long. I will be using this die to cut the stabilizer beads and also paper bead strips you can purchase! Just think, the strips will be die cut so all of them in the package will be exactly the same size. I plan to not only offer them in different types of paper but also stiffened cotton fabric! If they sell well, I may order another die for another size Pre-Cut strip. Are you interested? Let me know what size you would like. Please use the Contact Us button at the top of the page. Do not be afraid to send me an email. It will generate an email you can send to me from your own email account. It will not have a form on the page like it used to have.
What am I Doing?
I am working on a series of Quilt Block Videos done in the Quilt as You Piece method. When I am done, there should be 30 quilt blocks that I will then put together with sashing in between the blocks. I do plan to make a video of putting the quilt together. This is the primary way I make quilts.
The quilt in the photo is the front of the quilt block, the back is the same pattern, just different fabrics. The patterns and materials list are on the site as well, the same day I post the video I make for each block. The very first block, Five Strip Rail Fence is free for everyone, no points needed and no membership needed. Most of the rest of the blocks for this quilt will be for Members. You can get them with points or for $1.99 each or as a Gold member, you will not need to redeem points or pay anything for the PDF files.
Oh My Goodness! I have an Accuquilt Go Big Electric Die cutter! I am now also an affliate for Accuquilt. I have placed Ads for Accuquilt on every page across the site. If you click on them and decide to make a purchase with the links, I do get a small commission from your purchase.
If you are interested in knowing about the Accuquilt die cutting system, you can check it out at this link: Accuquilt Web Site. This is a referral link. If you buy anything at their web site, with this link, you will get 20% off of your purchase and I get a discount as well!
Featured Pattern
This pattern is Free on March 6th only.
This serving tray mat is designed to fit the serving trays found at fast food restaurants. The trays can be purchased on Amazon.com. The pattern stitch is based on the Wheatsheaf stitch in the 1986-1992 version of the "Harmony Guide to Crocheting" pg 51. The red tray in the photo is from The Schuss Cafe restaurant located at Sugarloaf, a ski resort, in Maine, from the 1950s! By the way, my grandparents used to own the restaurant until the mid 1970's. I also worked there, at the restaurant, in February 1983.
Featured Bead Sheet
This bead sheet is Always Free.
Beads from this bead sheet would be pretty in a little girl's necklace, bracelet or pair of earrings combined with clear crystal faceted beads with an AB finish on them.
Recent Video
Recent Addition!
This is the 24th quilt block tutorial in a series on how to make quilt blocks using the new Quilt as You Piece Method.
This Week's Tip
Preventing Ink Bleed on Bead Sheets
When you are not sure if the ink on your bead sheets will run, you can treat your paper with 3 thin coats of Krylon's Workable Fixative. Then cut them into strips.
Phrase of the Day
March Aquamarine
Get 1000 Points:
Redeem Points for Downloads
Thank you for visiting the newsletter! Just Copy and paste today's word or phrase on the Claim Points page when you get there.