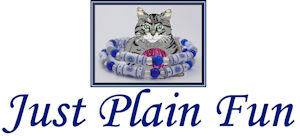 Daily Update - June 18, 2022
Membership is Free!
Enter the Monthly Raffle
Enter the monthly raffle where you can win up to 1,000,000 points! Which will make you a Gold Level Member! No purchase necessary. Click Here to Get More Information!

For the next few months, The raffle will be the same as it has been the April 2022 raffle. Three winners and points for winning but from now on, the winner will be chosen on the last day of each month starting on June 30th. You do need to be a registered member in order to enter for the raffle.
Coming Soon!
Pre-Cut Paper Bead Strips
Pre Cut Paper Bead Strips. One size for now. More information soon. I am waiting on a new machine for the die I bought. The electric one does not like my new die. So one with a crank, The Accuquilt Go will work for the paper bead die I got custom made for me. I wasted quite a few sheets of paper and cardstock trying to get the electric one to accept my new die. It kept spitting it out backwards. So I have ordered a new crank machine so it will have no choice but to let it go through. I cannot wait to start offering Pre-cut strips.
All of the Pre-cut strips will be one size for now. I have only one die for paper bead strips. 3/8in at the wide end, 1/8in at the narrow end and 8箠n long. If they sell well, I will order another die. Reply to the email or contact me and let me know what you think!
What am I doing?
Working on Instructions for English Paper Piecing Quilt
I am writing instructions for the English Paper Piecing Quilt I am working on. I am also going to get back to the Quilt as You Piece Quilt I started and put aside. I think it is about time I get back to it.
Featured Pattern
This pattern is Free on June 18th Only
This treasure chest is perfect for Dad to put his pocket change in at the end of the day! Give it to him filled with gold wrap candies!
Now the PDF file for patterns that are not normally free are also available for free download for one day only.
Over time, as I feature a pattern each day, when it is no longer free, I will make the HTML page available to anyone who is registered on the site (Not just Gold members.) This will take time, there are over 600 Gold Member patterns on the site. I am changing them to Registered Member patterns one at a time. The PDF file of each pattern will be available for points.
From now on, new patterns, projects and printables I add to the site will still be gold level pages until they are over 2 years old. This keeps things fair to the members who actually paid for membership.
Featured Bead Sheet
This bead sheet is Free on June 18th Only.
Beads made with this bead sheet would look great combined with gold or brown beads made of glass or gemstones!
Now the PDF file is also available for free download for one day only.
Recent Video
Using our SVG Files in Design Space
Recent Addition!
This is the 26th quilt block tutorial in a series on how to make quilt blocks using the new Quilt as You Piece Method.
This Week's Tip
Stiffening Doilies
To lightly stiffen doilies, use a hot iron for cotton thread and a slightly damp cloth and first iron the doily then spray lightly with spray starch. Cover the doily with the cloth when ironing after spraying with starch so the iron will not stick to doily.
Phrase of the Day
Fathers Day Soon
Get 1000 Points:
Redeem Points for Downloads
Thank you for visiting the newsletter! Just Copy and paste today's word or phrase on the Claim Points page when you get there.