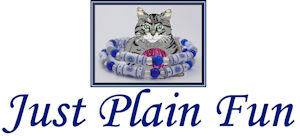 Daily Update - January 20, 2022
What am I Doing?
I am working on a series of Quilt Block Videos done in the Quilt as You Piece method. When I am done, there should be 30 quilt blocks that I will then put together with sashing in between the blocks. I do plan to make a video of putting the quilt together. This is the primary way I make quilts.
The quilt in the photo is the front of the quilt block, the back is the same pattern, just different fabrics. The patterns and materials list are on the site as well, the same day I post the video I make for each block. The very first block, Five Strip Rail Fence is free for everyone, no points needed and no membership needed. Most of the rest of the blocks for this quilt will be for Members. You can get them with points or for $1.99 each or as a Gold member, you will not need to redeem points or pay anything for the PDF files.
Oh My Goodness! I just ordered an Accuquilt Go Big Electric Die cutter! There will be an unboxing video when I get it. I have big quilting plans in the future. If you are interested in knowing about the Accuquilt die cutting system, you can check it out at this link: Accuquilt Web Site. This is a referral link. If you buy anything at their web site, with this link, you will get 20% off of your purchase and I get a discount as well!
My Accuquilt Go Big arrived on Tuesday January 18th. I uploaded a video of the Unboxing of it. I will also unbox the dies I bought to go with it which will get me started. I also got a Go Me machine free with my order for the Promotion they were having at the time I purchased my Go Big. The next block in the Mystery Quilt as You Piece will have pieces in it that will be cut with the die that came with my machine.
Featured Pattern
This pattern is Free on January 20th only.
This bookmark is fairly easy to make for people who have had some experience in crocheting with thread. But you do not need to be an expert to figure this one out. It starts out as a circle then you work in rows to make it long, then you work around the whole piece to finish it off. You could make several in a couple of evenings. This one took me about 2 hours to complete.
Featured Bead Sheet
This bead sheet is Not Free.
Beads from this bead sheet would be pretty combined with clear, white, and pearl beads in any piece of jewelry!
Recent Video
Recent Addition!
This is the 21st quilt block tutorial in a series on how to make quilt blocks using the new Quilt as You Piece Method.
This Week's Tip
Easy Crochet Necklaces
You can use any decorative crochet braid or rope to make a necklace. Just make the rope, attach a clasp on each end then hang a charm or pendant from the center of it. You may even sew on a few small beads on the rope for an added touch. Or if the holes in the beads are big enough, you could put a few beads on the rope with the larges one in the center. But in order for the crochet rope to show, you may want to put only about 4 large beads on with the charm hanging in the center of them. This would be a good use for gold or silver thread. You could even sell these at craft bazaars.
Phrase of the Day
Fabric Die Cutting
Get 1000 Points:
Thank you for visiting the newsletter! Just Copy and paste today's word or phrase on the Claim Points page when you get there.